With VACAN, hotels and inns can visualize the crowd level of public baths so guests can know in real-time without physically going there. Visualizing the crowd level, can prevent the public baths from getting crowded so guests can relax without worries. It is convenient for guests and can help hotels and inns take measures to prevent the spread of COVID-19.
Importance of preventing the public baths from getting crowded
The real-time crowd level of public baths is useful information for guests with or without the pandemic, as it's difficult for guests to relax if it's overcrowded.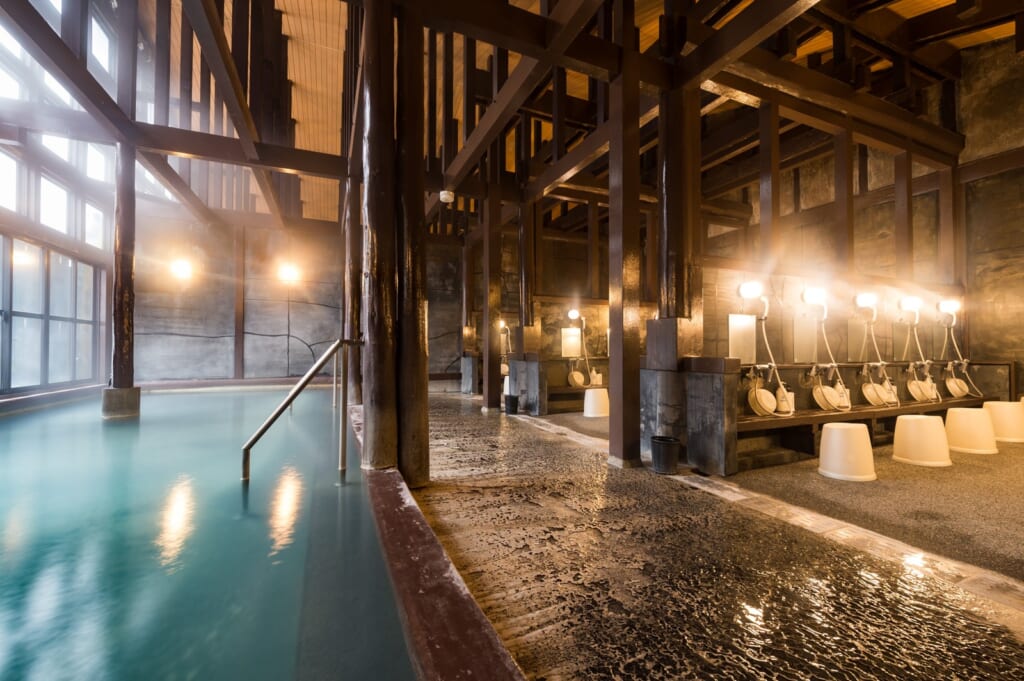 Let guests know how crowded the public baths are in real-time
VACAN has several different solutions to visualize the availability information of public baths.
ーAIS for public baths, a place where a lot of guests will use
The first option is AIS. AIS calculates how crowded it is inside using the sensor by the entrance, so it can be done without invading the privacy of guests, unlike some other methods where cameras are used to count and analyze how many people are in the area.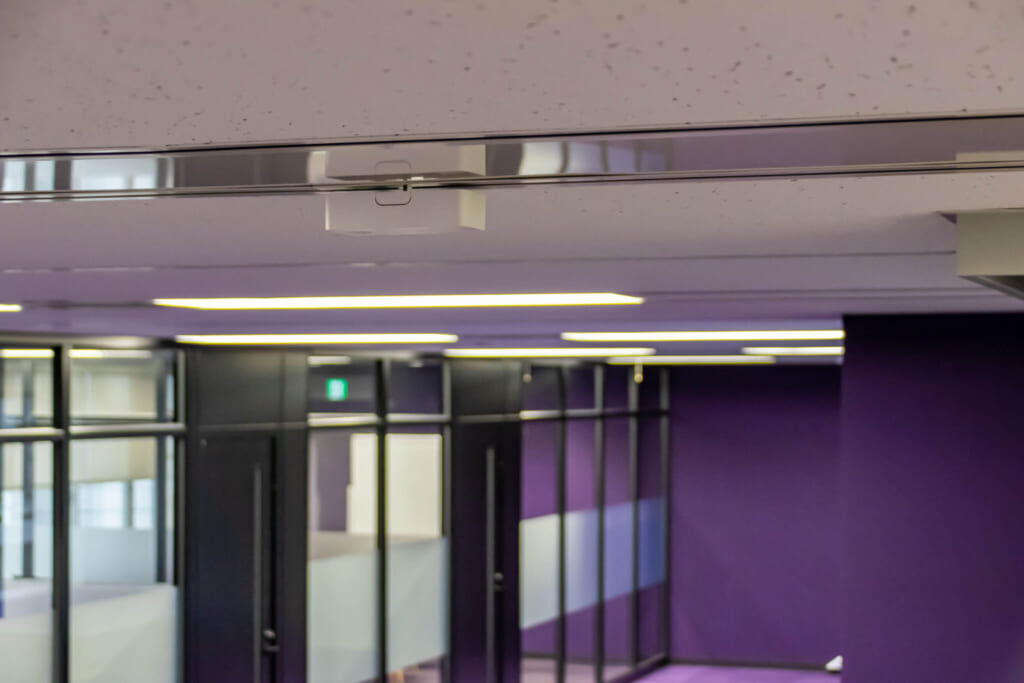 ーThrone for private baths
The second option is Throne. This is mainly for the private-use hot springs, and guests will be able to tell if it's available or not from any place. By installing the sensor by the entrance of the private-use hot springs, the availability information of it can be visualized any time.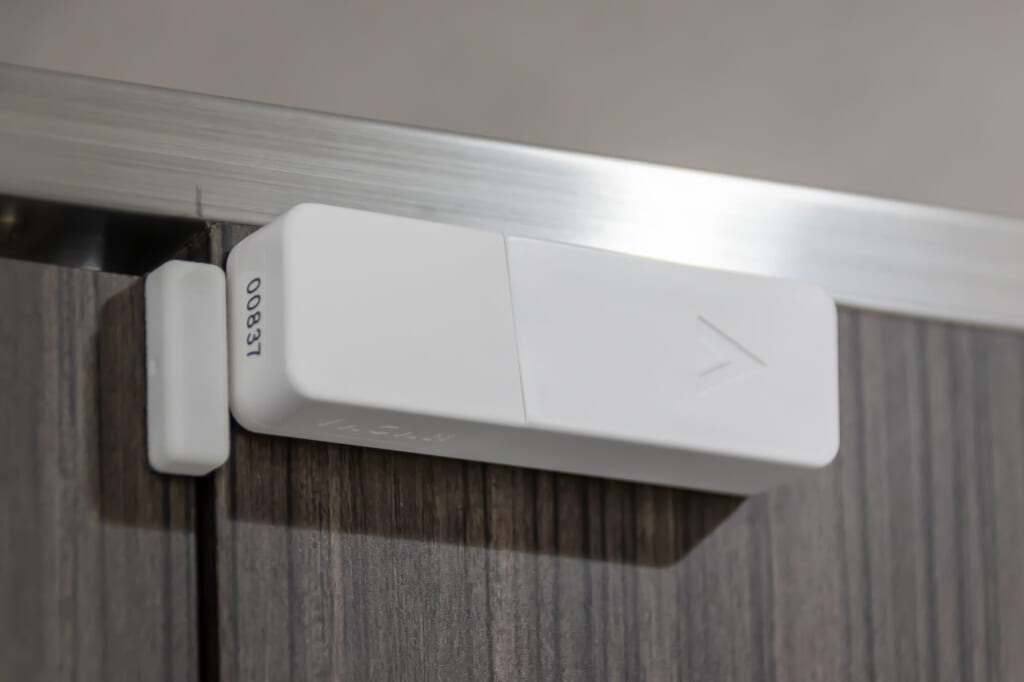 ーEasy to explain to guests
We have a digital signage set up for guests, but they can also check from their smartphones. For hotels and inns that explain this system to guests during check-in, almost all the guests access the page at least once.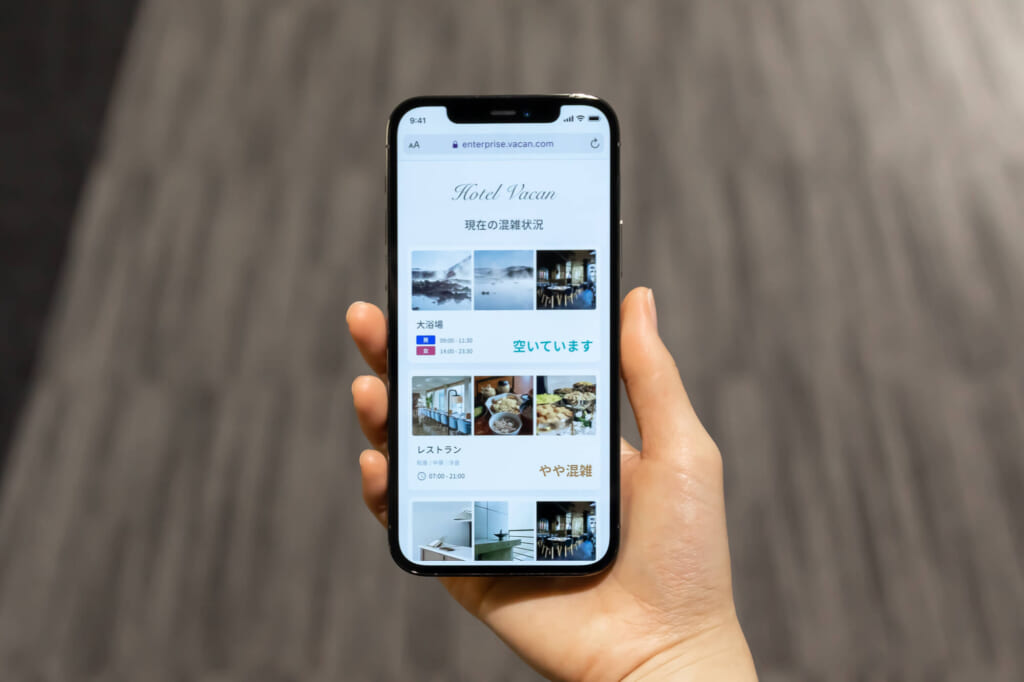 Reviews for VACAN AIS and Throne
We have received positive feedback such as "the person in charge supported us all the way, so we could install it without worries," and "the price is also reasonable" from hotels and inns and by installing VACAN's solution, they were able to differentiate themselves from other hotels in terms of safety measure against COVID-19.


Our services received positive feedback on hotel booking sites. "I'm thankful we can check the level of congestion of the public bath," and "I'm glad I could enjoy my time with my kids".

Visualize the Availability Information of Public Baths With VACAN!
If you're interested in solving crowd issues in your hotel/inn with VACAN AIS and Throne, please feel free to contact us from here. You can also download the document for hotels/inns.
If you're interested in solving the crowd issues in restaurants in hotels/inns please click here.